New solutions for future travel surveys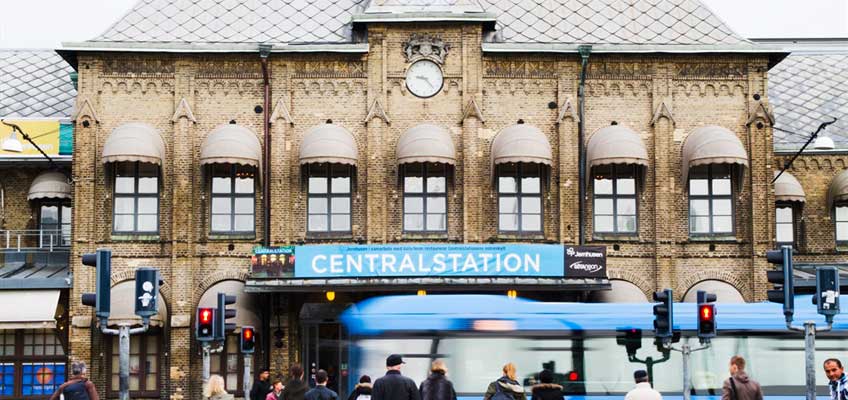 On 1 June 2016, the government introduced five strategic partnership programmes. One of these programmes, Next Generation Travel and Transport, has identified a need to find and develop new solutions for travel surveys. Transport Analysis will take charge of this work and is due to produce its final report in September 2018.
Information about travel patterns provides essential knowledge for the development of national and regional transport policy. There is a general trend in society towards poorer response rates for sample surveys, and the National Travel Survey is no exception. This does not necessarily mean that the results are no longer representative of the wider population, but it leads to an increased risk of skewed results.
The Survey is also cost intensive, and lacks the ability to provide reports that satisfy all requirements for detailed data, for instance by geographic level. At the same time, technological developments offer new possibilities for tracing travel patterns.
The overall aim of the project is to investigate and test new technological solutions for the collection of data, as well as the possible use of different methods of data collection, singly or in combination, in future travel surveys as a basis for government statistics. Furthermore, this has to be done in a way that protects individual privacy.
Project participants are Transport Analysis, Trivector, Swedish National Road and Transport Research Institute (VTI), Sweco, Ericsson, the City of Gothenburg, Lindholmen Science Park / Region Västra Götaland, and Stockholm County Council Public Transport. There is also a reference group consisting of the Swedish Transport Administration, Nobina Technology, Samtrafiken, and Linköping University.
During the spring of 2017, VTI, tasked by Transport Analysis and with co-financing from the Swedish Transport Administration, carried out a stakeholder analysis in order to establish actual requirements for travel survey data, while Trivector was tasked to investigate tools and applications for the collection of travel survey data.
The aim of the stakeholder analysis was to identify questions and issues that travel surveys need to be able to handle and answer. Telephone interviews and an online survey were carried out with individuals from three different categories: public sector, research organisations and other actors. Issues of central importance to users of travel surveys include choice of mode of transport, purpose of travel, measurements of change in travel patterns over time, and how different groups travel. This requires data about both the individual and the journeys.
An investigation of new technological solutions for data collection was done through document analysis, literature study, and contacts with experts / developers and a reference group. The outcome of the investigation was an overview of different types of measurements of traffic and travellers (data sources / data collection methodology), and a category classification of tools and applications for the collection of data for travel surveys – both big and small data, and passive and active data collection.
Based on the results of the stakeholder analysis and the investigation, three pilot projects were proposed.
1) Comparability and representativeness of online survey and smartphone travel survey application. Data on individuals will remain central to the information contained in the National Travel Survey. Relatively few tools / methods collect this type of data and there is room for improvement of our knowledge of data quality, comparability and representativeness under different methods of recruiting respondents.
2) Platform for data integration. It is likely that in the future several different data sources will be required in order to understand people's travel patterns. For this to succeed the different types of data sources must be integrated. Such a platform will be able to include both traditional data collection methods (such as pneumatic tube counting) and new tools / methods.
3) Mobile phone network data for Origin Destination matrices and long-distance travel. Not all types of analysis require a high degree of detailed information about the individual. An interesting example is the suggestion that mobile network data might be used for the creation of Origin Destination matrices. Another possibility is an investigation of whether it would be possible to use data from mobile phone networks to identify long-distance travel. With longer trips it might potentially be easier to determine mode of transport based on data from mobile phone networks.
The report "The use of aggregated and anonymized mobile network data to create statistics about long-distance travel in Sweden", with an english abstract below, presents the results of a pilot study on the use of aggregated and anonymized mobile network data to create statistics about long-distance travel in Sweden. Anonymous and aggregated mobile network data describing the travel in Sweden for journeys over 100 kilometers has been compared with data from RVU Sverige based on the number of journeys, the geographic spread of the travel, its distribution over time, and its length.
A pilot project concerning comparability and representativeness of online surveys and travel survey smartphone applications has been started as a joint effort between Transport Analysis, VTI and Trivector. The project is co-financed by the Swedish Transport Administration. Work is also under way to investigate the possibility of carrying out further pilot projects.
Reports
---