Swedens eastbound transport flows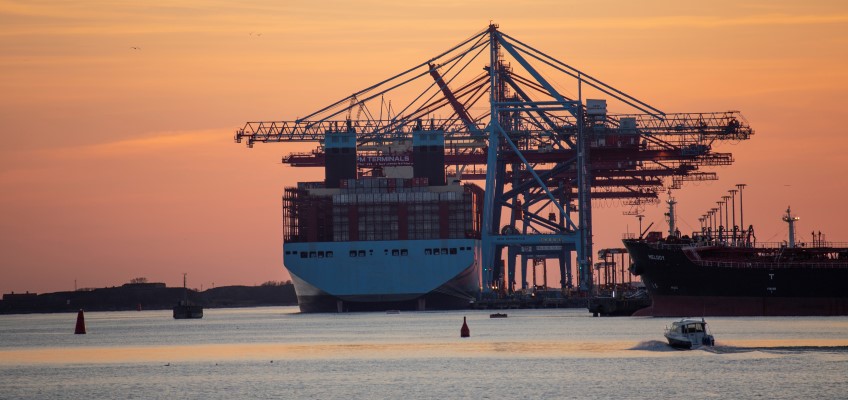 This report describes the development of trade, transport flows, and transport infrastructure to and from the countries around the Baltic Sea and farther east. The description covers the current state of affairs and looks forward towards 2040.
Rapport 2020:1
Published:
17 February 2020
It is being used to analyse whether there is a need to adjust Swedish transport policy, and elucidates the following issues:
What characterises Sweden's current trade with China? This question concerns both the content of that trade and how the goods are transported.
What characterises the infrastructure between Sweden/EU and China, and what major improvements are planned?
How will trade between China and Sweden develop in the future? Will new transport patterns arise?
What are the motives for China's interest in investments in transport infrastructure?
What security policy risks are associated with the use of new transport corridors, such as the overland route through Asia and the sea route north of Russia?
Could changes in transport patterns affect the need for and benefits of ongoing and planned investments in new infrastructure in Sweden?
Sweden's trade with East Asia, in particular China, has grown dramatically over the last decade. Nevertheless, our trade with neighbouring countries and the EU is still significantly greater. Several long-term forecasts indicate that the world's economic centre of gravity will shift from North America and the EU towards Asia, ensuring that Asia will remain an important market for Swedish companies.
Trade between East Asia and the EU occurs almost exclusively by sea. However, in recent years a growing number of container trains have begun to ply the route between China and the EU. One reason for this is that improved infrastructure and other initiatives have shortened transport times considerably. A shipment from Central China to Germany can now be made in two weeks. This report mainly addresses the railroad investments planned within the framework of, first and foremost, China's Belt and Road Initiative (BRI) and the EU's TEN-T, although other actors are referred to as well. China has both economic and geopolitical motives for making these major investments within the framework of BRI.
---